Our Homepage has moved!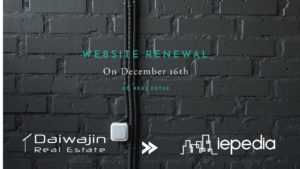 We've renewed our website, DAIWAJIN is now "iepedia"
As part of the renewal, we've made the search functions easier to use, and now our site users have more options making it easier to find the right place.
We plan to continue improving the content of the site with the aim of making it easier to find properties than ever before.
We look forward to continue working with you in the future.