business About Us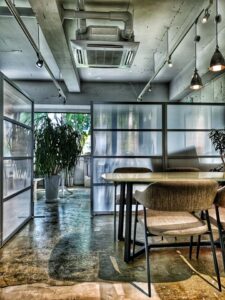 Company Information
Company name
Nihon Agent Inc.
Location
1-2, Minatomachi, Matsuyama Shi, Ehime Ken, 790-0012, Japan(Main Office)

Marunouchi Kitaguchi Bld.8F, 1-6-5, Marunouchi, Chiyoda Ku, Tokyo To, 100-0005, Japan(Tokyo Headquarters)

Namba Skyo 26F, 5-1-60 Namba , Chuo-ku, Osaka, Osaka 542-0076(Osaka Office)

President & CEO
Haruki Noma
Founded
January 1981
Capital
10,000,000 Yen
License Number of Real Estate Broker
Minister of Land, Infrastructure, Transport and Tourism (3) No. 8531
Nihon Agent Inc. has been proudly accomodating the foreign community in Kansai for more than 10 years. Our team of multilingual Japanese and non-Japanese staff provide real-estate related customer service in Three languages: Japanese, English, Chinese. From our establishment, we have developed our own in-house system to support smooth real estate transactions with overseas clients as well as those already living in Japan. In that time we have accumulated the appropriate know-how, training procedures, systems and practices to provide the best service to our clients.
We strive to provide a platform for community interaction through hosting events, assisting and supporting the growing, hard-working foreign community here in Kansai.
Our social media and our multilingual homepage are focused on providing information related to life in Japan to our clients here in Kansai and overseas.
RENTAL
Guidance from our experienced native-speaking staff with finding and contracting properties as well as our own in-house rental guarantor company ensures a stress free home search experience. Tenants and owners can rest assured all rules and regulations will be explained along with details of Japanese living, things such as how rent is paid, how to send and receive mail, and how to dispose of household garbage. A number of our staff are certified "Foreign Residents' Living Advisors" and qualifed to provide detailed ongoing support to all out clients right up until they move out. We are also registered as a hospitality standards certified company.
SHORT STAY
Weekly or monthly condominium style apartments complete with furniture and appliances are still rare in Japan. Perfect for those coming to live in Osaka with just one bag and can start immediately. Also as our short-term listings include furniture and appliances there is no need to worry about disposing of those items when moving out. These properties are popular with singles, students, couples, as well as executives and families. We plan to expand to other areas and continue to increase the number of these listings to meet a variety of needs.
VACATION RENTAL
With the national government policy of increasing the number of foreign visitors in Japan and that number reaching 30 million per year, the popularity of Kansai is outstanding and there is now a shortage of hotels. We also assist with operation of vacant property as vacation rentals (private lodgings) as used by millions of tourists around the world.
We assist non-Japanese clients residing overseas purchase and sell second homes in Japan. Additionally, our experienced native staff and financial planners can facilitate purchasing or selling of an individual property in Japan, condominiums, land, etc. by speculative overseas investors. Although the required documents and tax requirements will vary depending on the buyer or sellers country of origin, we support and inform all our prospective clients of related Japanese laws and business practices. We translate all important matters, due diligence and contracts paperwork, and have a complete support network in cooperation with English-speaking legal scriveners and tax accountants.
PROPERTY MANAGEMENT
We also specialize in leasing (rental) and management (property) profitable properties owned by overseas investors. Including the weekly/monthly and vacation rental leasing of investors second homes with furniture and appliances when not in use. In addition to property management, we also support the payment of utility costs, reserves for repairs, management costs, etc., and also tax management by an English-speaking tax accountant specializing in international tax affairs.