Apartment viewing & consultation online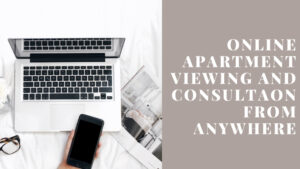 At iepedia, we can assist you the entire apartment rental process online, from suggesting apartments, viewing properties🏢, to signing contracts✍️
For those of who are relocating from another city or country or concerned about visiting our office due to COVID, please feel free schedule an online appointment with us.
We are happy to help you online 💻📱with the same service you would expect from an in-person visit to our office.
We look forward hearing your requests, and answering any questions you may have.
Please send us inquiry for more information.