Cancelling your apartment contract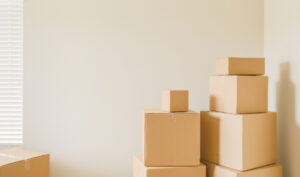 What to do when moving out of an apartment
"What should I do when I move out?" …. is a question we get asked quite often by our non-Japanese customers.
So here is a summary of what to do:
Before cancelling your contract, there are a few things you should check.
The required notice period, and whether the rent for the month of cancellation is calculated pro-rata.
In most apartments, the cancellation notice period is usually one or two months in advance.
You will need to file written cancellation when you move out, so please check your contract for the cancellation details.
If you are not sure what or where the information is, contact your apartment management company.
ex. If you cancel on Jan 15th
| | | |
| --- | --- | --- |
| Notice period | With pro-rata calculation | 日割り計算なし |
| 1 month | Rent payment up to Feb 14th required | Feb rent required |
| 2 months | Rent payment up to Mar 14th required | Feb + Mar rent required |
There are several disposal methods:
Sell it to a second-hand shop, give it away, make an application with Osaka City, or through a garbage collection company.
Selling is the best way, as it's free, and you may even make some money. But, second hand stores will not buy old, or bad condition items.
The cheapest, surest way is to apply with Osaka City to have your items removed.
Of course, if you have time, we recommended to sell to a second-hand shop then dispose of the unsold items.
Please note it takes a few days between applying and the collection date in Osaka City.
If you leave it too late, you may not be able to make it by your move-out date, so make sure you leave yourself plenty of time.
Osaka City large garbage collection info:
↑↑Click here for details↑↑
The contracts for your electricity, gas, water, internet, etc. all need to cancelled.
You can specify the date you want to cancel these services, and there is no problem if you take care of this in advance.
The process can be done either over the phone or online.
You can use a service to forward mail from the post office to your new address.
If you do not complete the procedure, your mail may not be sent to your new address, so it's a good idea to do the forwarding procedure.
You can easily apply online too!
Unfortunately, it only works with Japanese addresses.
When you vacate the property, you are required to attend an inspection on the day you move out.
The property manager or landlord will inspect the inside of your apartment once you have removed all your items.
Of course, if there are any damages to the property or you leave any items behind, you may be subject to payment.
Responsibility for damages is usually determined by whether the damages were caused intentionally or through negligence on the part of either the tenant (you) or the landlord.
The landlord should bear the responsibility for things like water stains which remain after general cleaning, discoloration of wallpaper around the refrigerator space, and minor soiling from normal daily use.
Things like holes in walls or broken glass are not considered normal wear and tear and are the responsibility of the tenant.
Please be aware, damages caused by cigarette smoking is considered intentional, and the tenant's responsibility.
After the inspection is complete, you just return the apartment keys and your contract is completed.